GDPR - General Data Protection Regulation
This page is currently under construction and will go live upon completion. Staff training is being given on May 4th as part of our INSET day.
Changes to GDPR come into effect on 25th May 2018. The Government have confirmed that the UK's decision to leave the EU will not affect the commencement of the GDPR.
New policies that are currently with the Board of Governors include:
GDPR Data Protection Policy

Surveillance and CCTV Policy

Freedom of Information Policy

Photography and Videos at School Policy
The school will have an allocated DPO - Data Protection Officer
We are following the guidelines issued by the ico.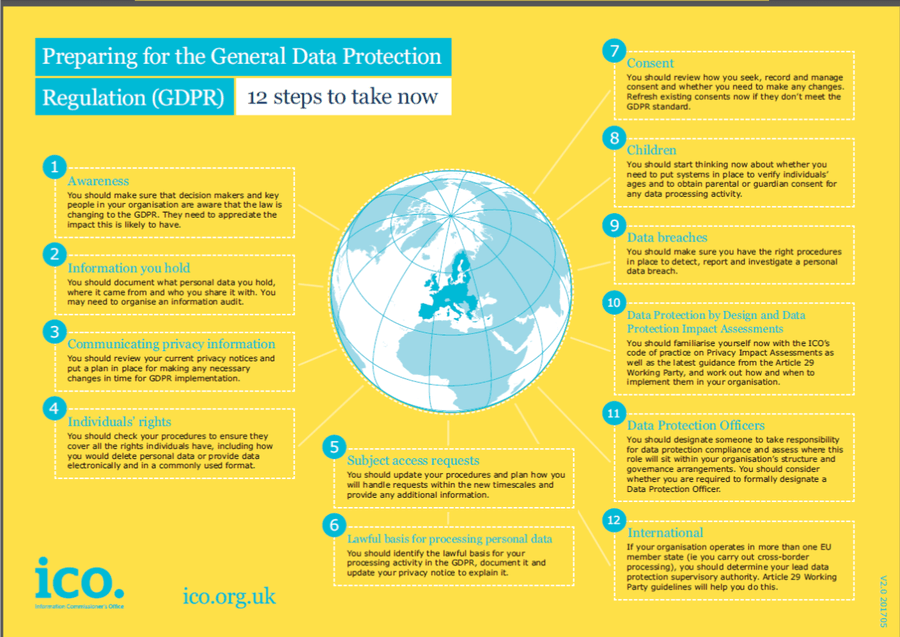 For further information you can follow this link to the ico webpage.